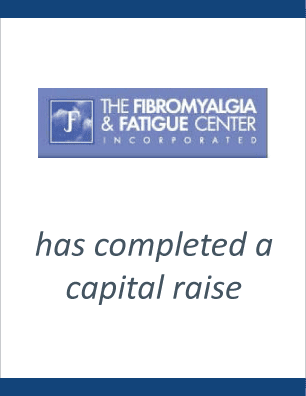 The Fibromyalgia & Fatigue Center has successfully completed a capital raise
The Fibromyalgia & Fatigue Centers has successfully obtained financing. Terms of the transaction were not disclosed. EdgePoint Capital identified financing sources, led the negotiations, and served as the exclusive financial advisor to the Company.
The Fibromyalgia & Fatigue Centers is a chain of clinics throughout the U.S. that specialize in CFS/FMS. The Company helps patients find physicians trained in treating these illnesses.
EdgePoint is a leading investment banking firm focused on providing middle market business owners with merger and acquisition advisory services.