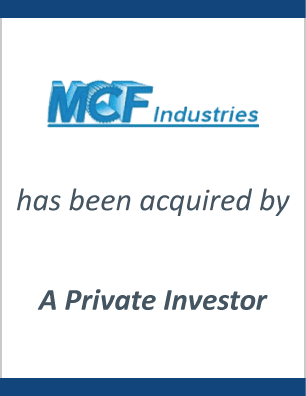 MCF Industries, Inc. has sold to a Private Investor
A private investor has acquired MCF Industries, Inc. Terms of the transaction were not disclosed.
EdgePoint Capital initiated the transaction, led the negotiations, and served as the exclusive financial advisor to MCF Industries. EdgePoint is a leading investment banking firm focused on providing lower and middle market business owners with merger and acquisition advisory services.
Started in 1980, MCF Industries is a certified ISO 9001-2000 provider and manufacturer of axles and other related precision-machined components for use in off-highway vehicles, including all-terrain vehicles (ATVs), golf carts, and turf mowers. Additional machined components are manufactured for use in industries such as heavy construction equipment, hydraulics, and automobiles. The company is based in Bellville, Ohio.