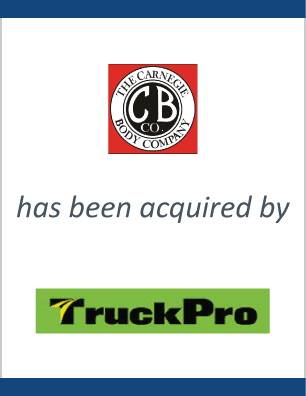 Carnegie Body Co. has divested its parts business to TruckPro, Inc.
EdgePoint arranged financing and served as exclusive financial advisor to The Carnegie Body Company. EdgePoint is a leading investment banking firm focused on providing lower and middle market business owners with merger and acquisition advisory services.
Founded in 1922, Carnegie Body Company has evolved into one of Ohio's largest medium- and heavy-duty truck equipment distributors. The company is based in Brookpark, Ohio, and currently serves a wide variety of industries, including construction, landscaping, municipalities, dealerships, fire and rescue, and logistics.