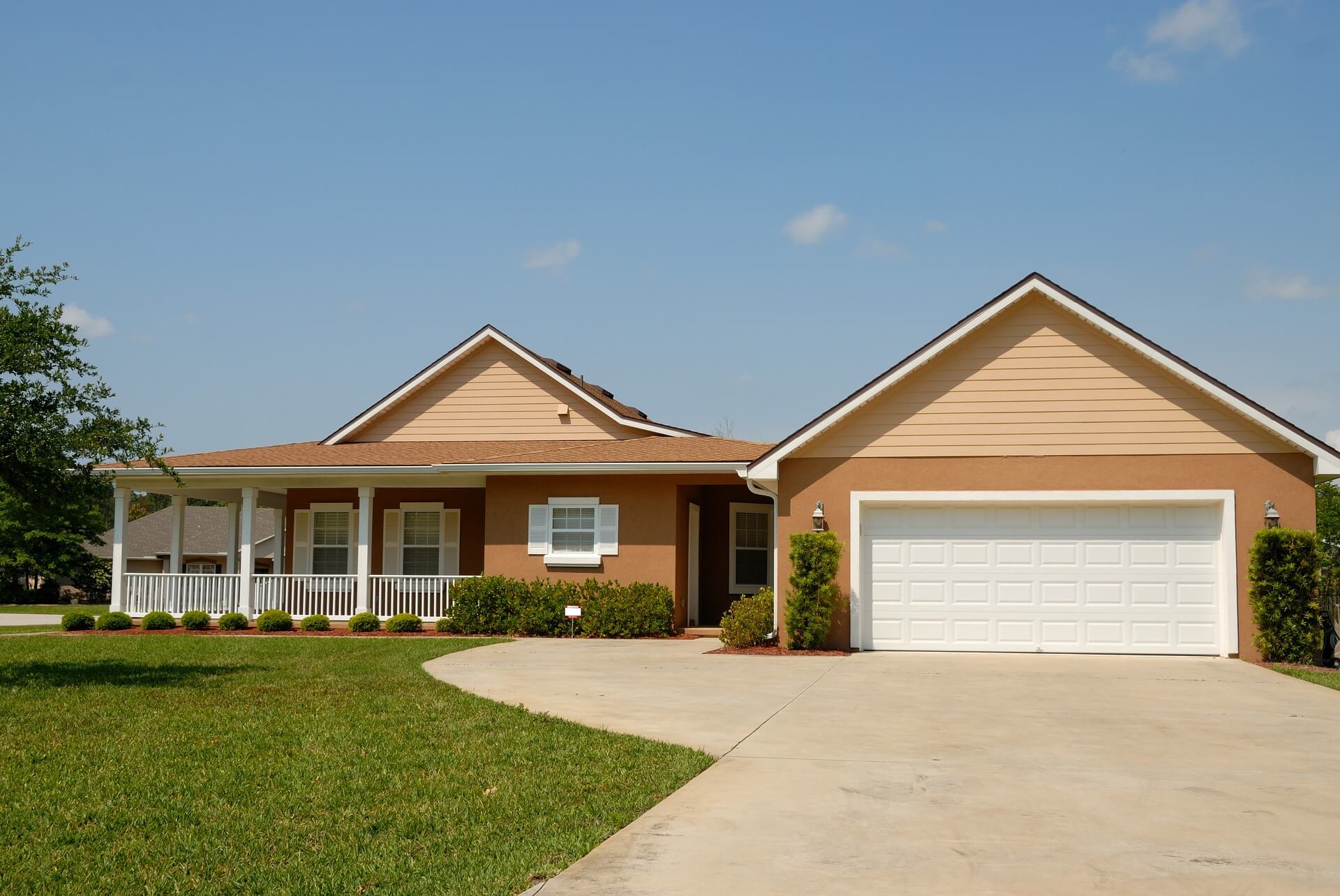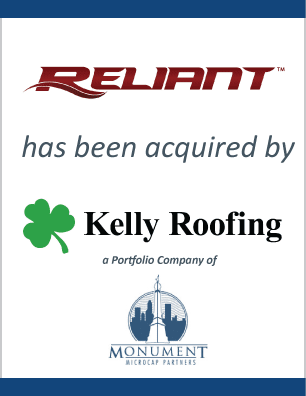 Reliant Roofing, Inc. has been acquired by Kelly Roofing, a portfolio company of Monument MicroCap Partners, LLC
Kelly Roofing acquired Reliant Roofing , Inc. ("Reliant"), a  Jacksonville, Florida based contractor specialized in residential and commercial roofing in addition to hurricane shutters and solar roofing systems.  EdgePoint served as the exclusive financial advisor to Reliant.  Terms of the transaction were not disclosed.
Founded in 2015, Reliant Roofing, Inc. (http://www.reliantroofing.com) is a leading provider of residential and commercial roofing services as well as hurricane shutter and solar solutions. Reliant has quickly become the trusted name for roofing in the fast-growing Jacksonville market. Reliant's key differentiators are its exceptional quality and customer service.
About Kelly Roofing Holdings, LLC
Founded in 1972, Kelly Roofing installs replacement residential and commercial roofing systems and repairs existing roofs throughout Florida. The Company's core services include roof replacement, roof repair, accessories (gutters, skylights, roof cleaning, etc.), inspection and insurance claims, emergency repair work, and solar system installation.
About Monument MicroCap Partners, LLC
Monument is an Indianapolis-based private equity firm focused on investments in North American businesses with EBITDA of $2-8 million.  Monument seeks to partner with honest, hard-working and talented management teams across a wide variety of industries, including business services and industries positioned to capitalize on demographic trends and the growing need for infrastructure investment.
About EdgePoint
EdgePoint is a leading investment banking firm focused on providing middle market business owners with merger and acquisition advisory services.