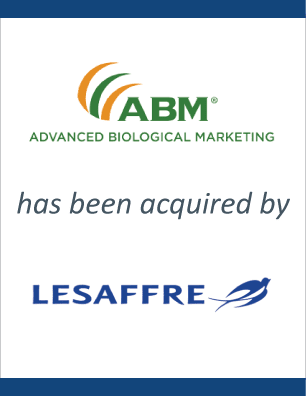 Advanced Biological Marketing, Inc. has been acquired by Lesaffre
Lesaffre has acquired Advanced Biological Marketing, Inc. (ABM), a Van Wert, Ohio based developer, manufacturer, and distributor of agricultural biological products that increase yields and improve farm productivity. EdgePoint served as the exclusive financial advisor to Advanced Biological Marketing, Inc. Terms of the transaction were not disclosed.
ABM will join Agrauxine, a business unit of Lesaffre dedicated to providing bio-solutions for vegetal production, including the development, manufacturing, and commercialization of bio-solutions based on microorganisms and derivatives, including yeast, bacteria, and fungi that provide bio-control for crop protection, bio-stimulation for plant stimulation, and bio-nutrition for crop nutrition.
Agrauxine by Lesaffre has been developing biosourced solutions for plant nutrition and health for more than 15 years. Agrauxine will pursue ABM's highly proprietary biological projects, including two new strategic biocontrol technologies that will be commercialized in the US market in the next few years.
Agrauxine's acquisition of ABM brings together two companies that develop innovative products with unique formulations, creating a partnership that brings expertise in biological seed treatment, biostimulants and foliar biopesticides for a complete range of biological products. With a combined R&D, manufacturing, sales and marketing functions, the combination will help deliver innovative solutions to customers in North America and around the world. As part of Agrauxine's strategy to develop new solutions derived from micro-organisms, such as yeasts, bacteria and fungi, the acquisition provides the company with an enhanced presence in North America.
EdgePoint is a leading investment banking firm focused on providing middle market business owners with merger and acquisition advisory services.

Our clients say...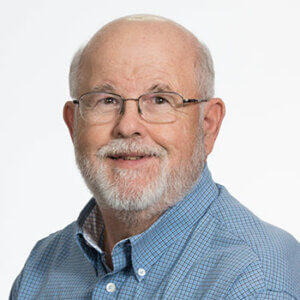 Dan Custis 
Founder & Chairman
Advanced Biological Marketing, Inc.
"A few years ago I was interviewing a number of companies to represent ABM in the M&A arena. When EdgePoint was introduced I knew we were a match. I knew I was dealing with a company of character and integrity that mirrored my own. Those values came through in all my dealings with the firm. I cannot say enough how pleased I am with the results in finding the right partner for ABM."