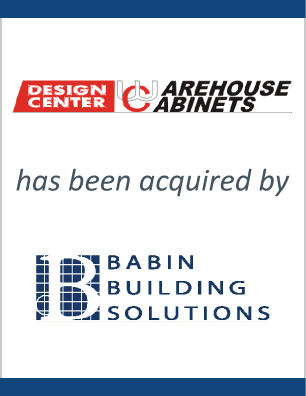 Warehouse Cabinets has sold to Babin Building Solutions
Babin Building Solutions has acquired Warehouse Cabinets, Inc. Terms of the transaction were not disclosed.
EdgePoint Capital initiated the transaction, led the negotiations and served as exclusive financial advisor to Warehouse Cabinets, Inc. EdgePoint is a leading investment banking firm focused on providing lower and middle market business owners with merger and acquisition advisory services.
Founded in 1989, Warehouse Cabinets is a leading distributor of kitchen cabinets and appliances. The company serves the home remodeling and new home construction markets out of its design and selection center in Broadview Heights, Ohio.
Founded in 1916 and headquartered in Bedford Heights, Ohio, Babin Building Solutions provides commercial and residential customers with a one-stop resource for quality building products.