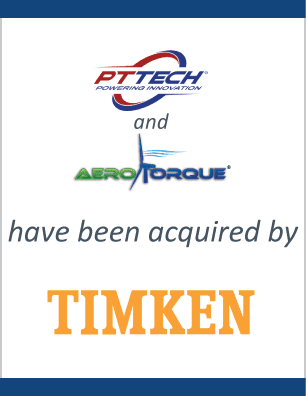 PT Tech
Creating value through insight
Founded in 1978 by Dave Heidenrich, PT Tech made a name for itself creating innovative engineering solutions for mining and heavy industry. They started with a friction torque limiter for coal mining machines, later expanding to offer a pioneering clutch for tunnel borers and for diesel engines used in grinding and crushing rock. And the innovation didn't stop there, with new torsional control and braking products being released in the 2000s.
Throughout the company's history, they maintained a strong commitment to their workforce. In the early 2000s, they adopted an Employee Stock Ownership Plan (ESOP) structure which rewarded employees for their loyalty and commitment. But it also meant that retirement accounts for these employee-shareholders depended on the continued financial success of the company.
The ability to be an innovative leader required significant investment in R&D. In the 2010s, the company encountered a "perfect storm" in the form of a capital crunch: high levels of debt and participant retirement levels that coincided with a recession in their primary markets.
Company leadership found themselves in a difficult position with lenders and determined that the best course of action would be to partner with a strategic buyer—one that could open doors to new customers and help fund strategic investments. They turned to EdgePoint for help.
---
Industry knowledge meets insightful storytelling
Our team realized that, while PT Tech had successful products and valuable IP to offer, from the perspective of pure profit/loss the company didn't look great on paper. We needed to find a buyer that could tap into the potential of the technologies that PT Tech had developed.
After rigorous research into potential buyers, we determined that PT Tech's IP could fill a void in the product lines of two competing companies, enabling them to offer a complete power transmission product line after the acquisition. Then we calculated what that synergy could be worth for each of them.
This competitive dynamic—a "fear of missing out" (aka FOMO)—drove up the value of PT Tech in the market beyond what the company would have merited through traditional valuation metrics. Eventually, we negotiated a deal with The Timken Company.
After integrating the PT Tech product line into its operations, Timken was able to achieve all the synergies our team had identified. They also found new applications for the PT Tech technologies, giving them a new advantage in the marketplace. And for the PT Tech shareholder-employees, some of whom had spent their entire careers with the company, it meant that they were able to maintain the value of their assets and retire with security.