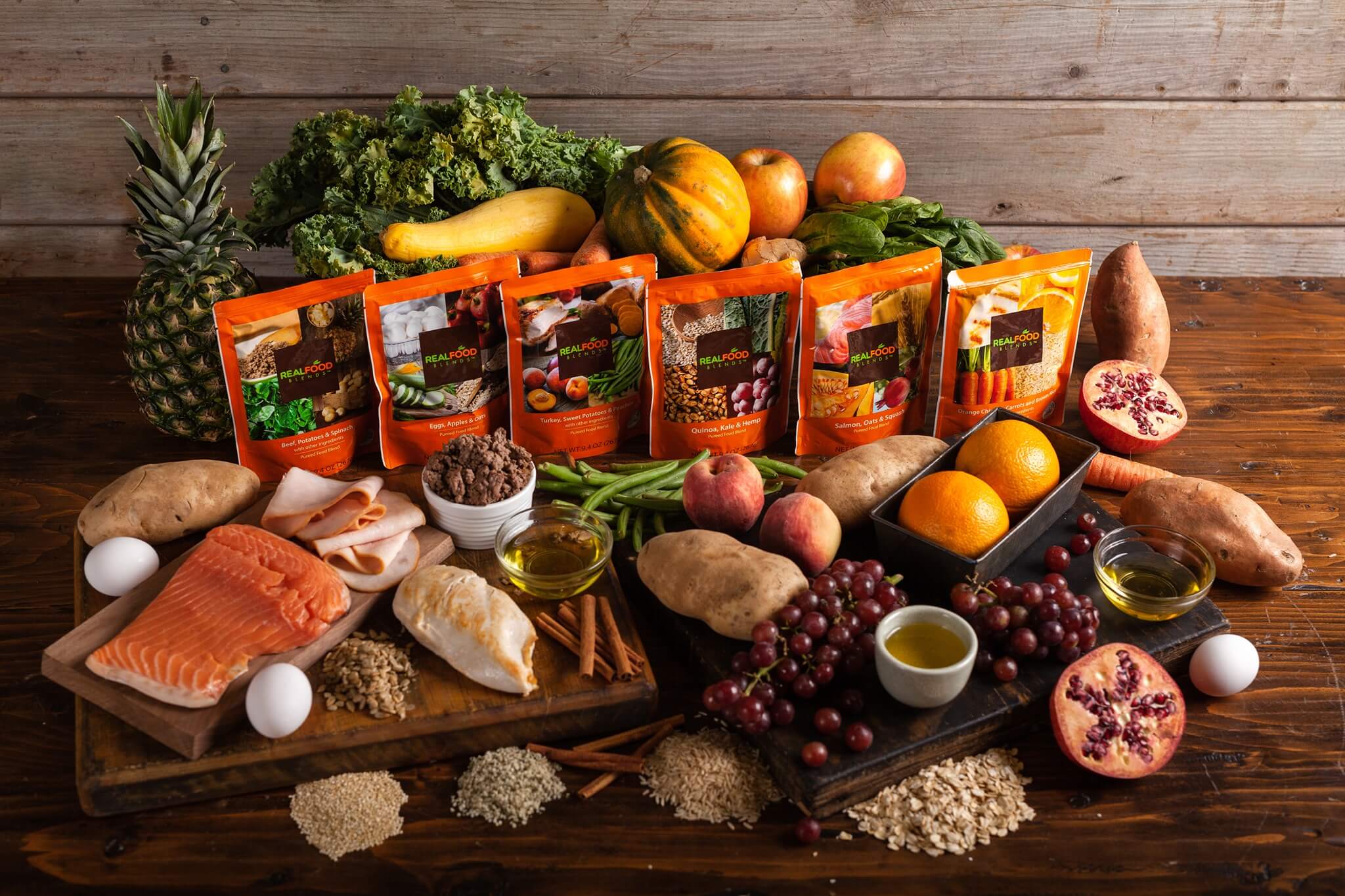 Real Food Blends
Caring for a child with special needs brings unique challenge and new opportunities
Julie and Tony Bombacino's son AJ was born with health complications that required him to be fed through a tube. At home, he thrived when they created their own blended mixes using real food. But on a family trip to Disney World, they couldn't find commercially available products that met their expectations. They saw a gap in the market.
---
A mission becomes a business
They spent two years researching and developing meals that were easy to use and contained only quality ingredients. They launched their company, Real Food Blends, in 2012 and brought their first products to market in 2014—including Orange Chicken, Carrots & Brown Rice, Quinoa, Kale & Hemp, and Salmon, Oats & Squash.
Their products quickly gained a loyal customer base—repeat purchases comprised over 90% of all sales. And this loyalty helped them achieve a compound annual growth rate (CAGR) of 90% through 2019.
This attracted interest from buyers. They were interested in selling, but only to a partner that could ensure continued growth without sacrificing the quality of the product.
---
Commitment to quality goes global
The Bombacinos turned to EdgePoint for help. Based on our deep experience in the food and beverage industry and our relationships with international buyers through the Alliance of International Corporate Advisors (AICA), we connected them with Nutricia, a division of the world-leading food, beverage, and nutrition company Danone SA of Paris.
We had worked with Danone SA previously and knew that, when it came to specialized nutrition, they were committed to helping people live longer, healthier, and more joyful lives. Their offer significantly exceeded expectations.
Today, Real Food Blends products are available around the world, helping people with special needs live their best lives.
---
When we decided to sell our company, we met with investment firms of all sizes. We connected with EdgePoint on a personal level during the very first call. They were knowledgeable, professional, and easy to talk to. They referred to themselves as "blue collar" investment bankers. That really resonated with Julie and I. In the end, we found a strategic buyer and were able to secure a deal with a favorable valuation and set of terms.
Tony Bombacino, Real Food Blends