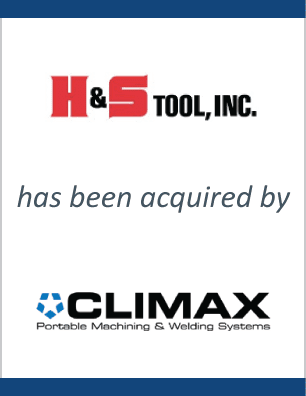 H&S Tool
Patience and insight help a generational business maximize value
In 1976, Tullie Hillestad decided to get serious about the new industrial tools he was creating in his garage, so he did what many fathers dream of doing—he founded a business with his son. He launched Hillestad and Son Tool (H&S Tool), and the company quickly took off, becoming a world-class supplier of industrial tools with a 30,000-square foot manufacturing facility.
Eventually, Tullie's son Mark took over the business and began expanding—new patents, new investments, new R&D. Then tragedy struck: Mark suffered a heart attack and passed away unexpectedly, leaving his teenage daughter as the primary beneficiary. The estate trustee needed to find a partner and turned to EdgePoint for help.
---
Stabilizing for growth
Based on our business experience, we recognized that key patents and technology investments needed time to gain market acceptance to gain further value. We worked closely with the estate trustee to stabilize the business, promoting the Head of Sales to the position of President, hiring a new CPA firm, and bringing in a strong Controller.
The company's profit performance tripled within two years. Using a full market auction process that included strategic and financial buyers, EdgePoint found Climax Portable Machining and Welding Systems as the right partner. Their offer exceeded shareholders' expectations.
The legacy and innovation of H&S Tools continues to play a role in the industry, and Mark's daughter's financial future is secure.