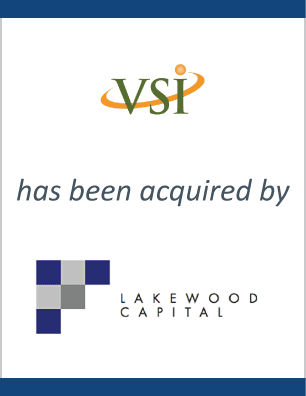 Vacuum Systems International has sold to Lakewood Capital
Lakewood Capital has acquired Vacuum Systems International ("VSI"), a Cleveland, Ohio-based provider of floor care equipment remanufacturing and management services. Founded in 1994, VSI manages floor care equipment for nearly 72,000 retail facilities in 16 countries. The Company's core recovery and remanufacturing program provides national multi-store retailers and government clients with a cost saving and sustainable solution for managing large fleets of floor care equipment including commercial vacuum cleaners, floor steamers, and other critical cleaning equipment. EdgePoint served as the exclusive financial advisor to VSI. Terms of the transaction were not disclosed.
Headquartered in Rowayton, Connecticut, Lakewood Capital was formed in 2007 to team with operating management to make control investments in private companies in the lower middle market.
EdgePoint is a leading investment banking firm focused on providing lower middle market business owners with merger and acquisition advisory services.