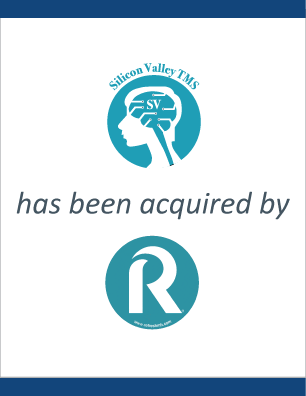 Silicon Valley TMS has been Acquired by Refresh Mental Health, a Portfolio Company of Lindsay Goldberg
Refresh Mental Health, a portfolio company of Lindsay Goldberg, acquired Silicon Valley TMS ("SVTMS" or the "Company"), a San Francisco Bay Area-based Psychology and Pain Management practice offering Transcranial Magnetic Stimulation ("TMS"), psychiatric services, and pain management treatments. EdgePoint served as the exclusive financial advisor to SVTMS. Terms of the transaction were not disclosed.
Founded in 1994, SVTMS (https://www.siliconvalleytms.com/) is a pioneer in providing TMS services, a cutting-edge treatment protocol for severe depression and OCD. In addition, the Company offers a full range of psychiatric services across its five locations in the Bay Area, and a unique integration with pain management services at its Monterey Bay location.
Headquartered in Jacksonville Beach, FL, Refresh Mental Health owns and operates leading mental health practices with specialized programs throughout the United States.
Lindsay Goldberg is private equity firm a leading private investment firm focused on partnering with families, founders and management teams.
EdgePoint is a leading investment banking firm focused on providing middle market business owners with merger and acquisition advisory services.
Our clients say...

Saad A Shakir, M.D.
Founder
Silicon Valley TMS
"EdgePoint was an excellent choice for us. We were very impressed with the tremendous knowledge and experience of their team, as well as the easy access to work with them any time of day or night. EdgePoint was able to find an optimal match for our practice that fits strategically and maintains our brand and legacy into the future. We were very pleased with their skills, experience, knowledge and negotiation abilities to serve us well. They truly became a member of our team that we trusted and relied on. I am very happy to recommend them to anyone that is contemplating selling their healthcare business."