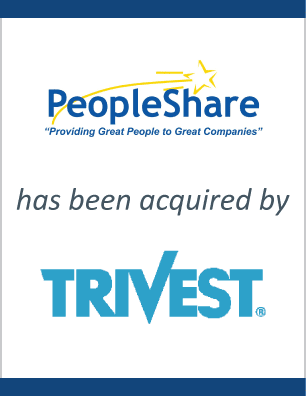 PeopleShare, Inc. has been recapitalized by Trivest Partners
Trivest Partners has recapitalized PeopleShare, Inc., a Pottstown, Pennsylvania-based provider of staffing services to the clerical, light industrial, and financial sectors. Founded in 2005, PeopleShare is one of the fastest growing staffing companies in the industry.
EdgePoint led the negotiations of the transaction and served as financial advisor to PeopleShare. Terms of the transaction were not disclosed.
Headquartered in Coral Gables, Florida, Trivest Partners is a private equity firm with a committed equity fund that focuses on lower middle market manufacturing, distribution and service throughout the United States and Canada.
EdgePoint is a leading investment banking firm focused on providing lower middle market business owners with merger and acquisition advisory services.