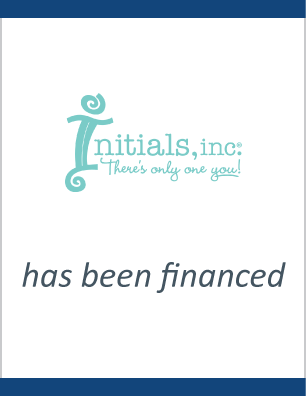 Initials, Inc. secures financing through First Financial Bank and MVC Capital
Britney Vickery, founder and partner of Initials, Inc. ("Initials"), has acquired financing from First Financial Bank and MVC Capital as part of a partner buyout. Terms of the transaction were not disclosed.
EdgePoint Capital initiated the transaction, identified and secured financing sources, led negotiations, and served as the exclusive financial advisor to Initials, Inc.
Founded in 2005, Initials is a leading direct sales organization specializing in women's fashion products and accessories located in Clarkesville, Georgia. The Company designs, produces and sells personalized bags, organizational products and fashion accessories through independent sales representatives. Sales representatives utilize an event-based market approach throughout the U.S.
First Financial Bank is regionally based in Cincinnati, Ohio. First Financial operates over 110 locations throughout the Ohio, Kentucky, and Indiana regions, supporting businesses through a breadth of lending options, including senior term, mezzanine, cash flow and asset based lending. For over 150 years the company has supported local companies to develop their businesses and expand their operations.
Partnering with MVC Capital, a publicly held business development company specializing in a breadth of financing activities, Initials Inc. successfully secured financing.
EdgePoint is a leading investment banking firm focused on providing middle market business owners with merger and acquisition advisory services.