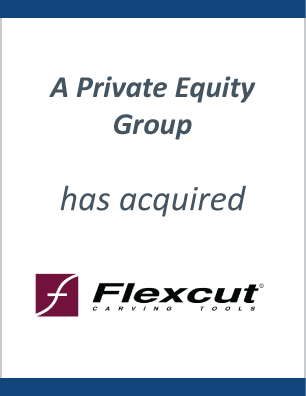 Flexcut Carving Tools has sold to a Private Equity Group
An undisclosed private equity group has acquired Flexcut Tool Company, Inc. The terms of the transaction were not disclosed. EdgePoint Capital led the negotiations and served as exclusive financial advisor to Flexcut Tool Company, Inc.
Flexcut Tool Company, Inc. is headquartered in Erie, Pennsylvania, and manufactures innovative carving tools designed for the modern woodcarver. Flexcut is a leading developer of gouges, chisels and knives for hand or power carving.
EdgePoint is a leading investment banking firm focused on providing middle market business owners with merger and acquisition advisory services.