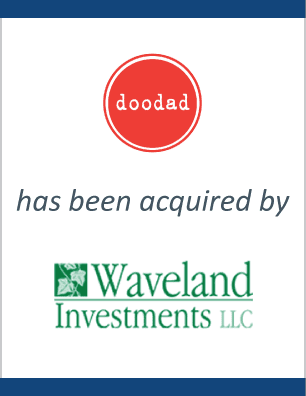 doodad has sold to Waveland Investments
Waveland Investments has acquired doodad, an Austell, Georgia-based provider of printed newspaper, circular and direct mail advertising inserts. Founded in 1969, doodad is known for its strong operational capabilities, and an unparalleled commitment to superior customer service.
EdgePoint initiated the above transaction, led the negotiations of the sale and served as exclusive sell-side advisor to doodad. Terms of the transaction were not disclosed.
Headquartered in Chicago, Illinois, Waveland Investments is a private equity firm with a committed fund that focuses on lower middle market manufacturing, distribution and service companies all over the United States.
EdgePoint is a leading investment banking firm focused on providing lower middle market business owners with merger and acquisition advisory services.