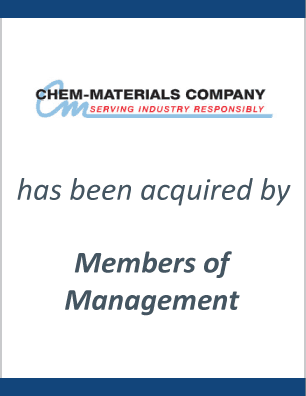 Chem-Materials Company has sold to Members of Management
Members of management have acquired Chem-Materials Company. Terms of the transaction were not disclosed.
EdgePoint Capital facilitated the management buyout, arranged financing, led the negotiations, and served as the exclusive financial advisor to Chem-Materials.
Chem-Materials Company is a chemical raw materials supplier providing technical service and products to a variety of industries including paint & coatings, inks, adhesives, sealants, resin synthesis, and plastics. The Company is based in Cleveland, Ohio.
EdgePoint is a leading investment banking firm focused on providing lower and middle market business owners with merger and acquisition advisory services.