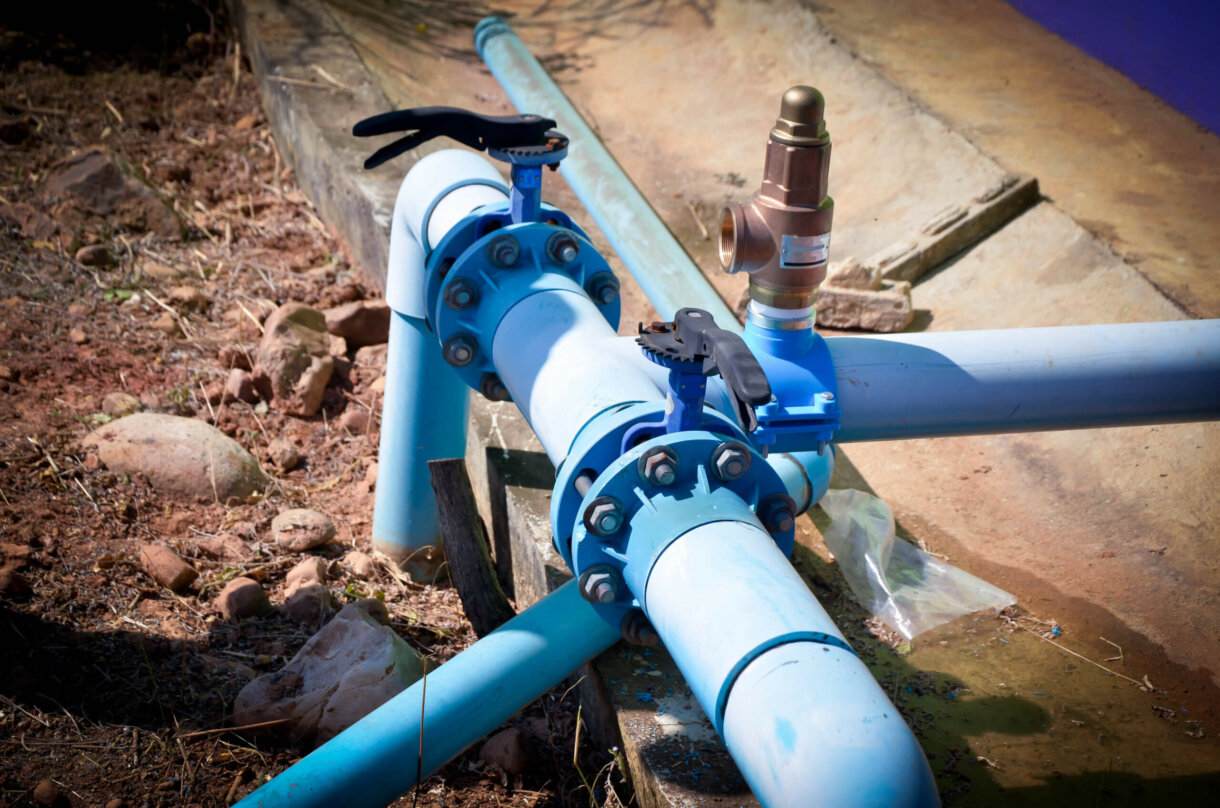 Feel the Flow: Why Water is Driving Dollars and Deals
By Ted Rector, Associate
Water is life, but the infrastructure moving it through our homes and businesses is deteriorating. While this is leading to serious environmental and safety concerns, it presents a significant growth opportunity for companies in the water infrastructure industry.
Manufacturers of flow control valves, distributors of centrifugal pumps, and other industry players are uniquely positioned to capitalize on the growth from current and planned investments to improve the country's water infrastructure system. Furthermore, this growth is motivating private equity groups and large corporations to pursue serious roll-up strategies, particularly in the lower middle market.
The Aging Infrastructure Crisis
The valves, pumps, and pipes comprising our water infrastructure system are deteriorating. This has led to untreated sewage spilling into streets and waterways, posing significant environmental and safety concerns.
The current infrastructure is also struggling to support burgeoning states like Florida, whose population has grown over 15% since 2010. The severity of recent storms and hurricanes, particularly in the southeast, has overwhelmed the aged infrastructure like drainage pipes and catch basins.
Public Investment to Support Water Infrastructure
Not allowing a serious crisis to go to waste, the federal government announced a $65B allocation of its recent Infrastructure Investment and Jobs Act to improve water and wastewater infrastructure. Additionally, the USDA recently announced an $800M allotment of its funding for wastewater projects targeted at rural areas across 36 states. This funding is expected to spur a series of projects to improve and expand existing water systems.
This funding will also drive infrastructure improvement projects, like new bridge and highway construction, which will also drive growth for providers of water pumps. In the early stage of a project, dewatering pumps are used to remove water from a site, and additional pumps are deployed to manage groundwater and rainwater.
M&A Capitalizing on Growth
Growth in the water infrastructure industry is attracting acquisitive private equity groups and strategic corporations. Several recent deals and private equity-backed platform formations have signaled that these groups are consolidating resources and expertise in the industry:
Xylem (NYSE: XYL), a leading global water technology company, acquired Evoqua Water Technologies, a leader in mission-critical water treatment solutions and services.
Blue Sage Capital completed an investment in Baker Manufacturing Company, a manufacturer of residential, industrial, municipal, and environmental water well equipment and accessories.
Kinderhook Industries recapitalized Mersino and Global Pump, a leading provider of water control solutions offering industrial pump rentals and services.
Griffin Dewatering, a portfolio company of Crossplane Capital, acquired the Pump & Integrity Rental segment of Cross Country Infrastructure Services, a leading provider of specialty pumps and equipment rentals and solutions.
Wynnchurch Capital acquired FloWorks International, a specialty flow control distribution platform providing solutions focused on non-discretionary maintenance, repair, and replacement activities.
Conclusion
Our water infrastructure faces numerous challenges ranging from aging systems to climate-induced pressures. However, these challenges represent a significant growth opportunity for players in the industry.
Due to our industry knowledge and depth of experience, EdgePoint is uniquely qualified to help business owners capitalize on these growth opportunities. If you have a business in the water infrastructure industry, we strongly encourage you to engage with an M&A advisor to explore your company's valuation, growth potential, and transition options.
© Copyrighted by Tom Zucker, President of EdgePoint Capital, merger & acquisition advisors. Tom can be reached at 216-342-5858 or on the web at www.edgepoint.com.