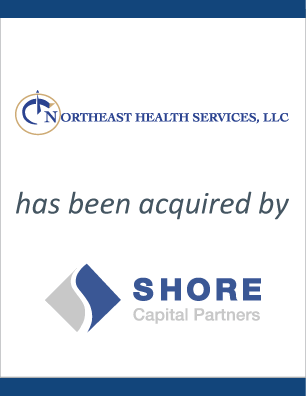 Northeast Health Services
Industry connections and operational experience lead to a successful outcome in healthcare
After years of experience managing divisions of larger hospitals, Robert A. Conway, M. Ed, and Wallace W. Varonko founded Northeast Health Services (NEHS), filling a need for accessible outpatient behavioral health clinics located close to where patients live.
What started as one clinic in Taunton, MA in 1998 became ten clinics spread throughout southeast Massachusetts, with 166 full-time employees and more than 140,000 patient visits each year. They have established themselves as a leading behavioral health caregiver by providing specialty treatment services, anytime-access, and long-tenured and motivated clinicians.
The rapid growth of the practice required investment in more locations and additional leadership. For that, NEHS needed capital and the right strategic partner.
---
Preparation and positioning
After a thorough assessment, EdgePoint advised the owners to continue with their growth plans before going to market. The EdgePoint team used its extensive healthcare operations experience to act as a trusted strategic advisor until the company's operational and financial performance would support the owners' goals for a transaction.
We then used our industry expertise and relationships to identify a small group of prospective partners that had the necessary resources to provide liquidity, supplement management, and provide capital to pursue a strategy of aggressive growth.
---
Patience pays off
For a full year, the EdgePoint team prepared and positioned NEHS to achieve maximum value in a third-party sale. The onset of the global pandemic accelerated the demand for mental health services just as the company was ready to begin the sales process, and we were able to find a buyer that resulted in a successful financial outcome for the owners and assured the long-term success of the company.
Today, NEHS is the foundational practice for Transformations Care Network, a comprehensive provider of outpatient mental health services operating more than 25 clinics in 5 states, helping those in need achieve and maintain healthy and productive lives.
---
Awards
We were honored with an M&A Atlas Award for our work on this transaction.


---
The EdgePoint team was a patient partner, offering honest, good advice to help us maximize our value, and working with us over an extended period of time to find the right buyer at the right time.

Wally Varonko, Partner, Northeast Health Services