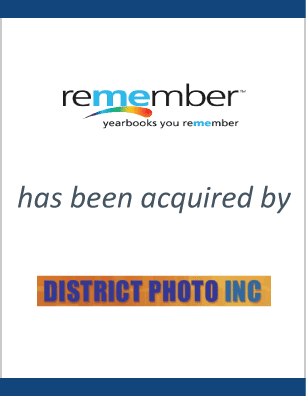 Remember Me Yearbooks has sold to District Photo, Inc.
Remember Me (a division of Kreber Graphics, Inc.) has been acquired by District Photo, Inc. The terms of the transaction were not disclosed. EdgePoint Capital initiated the transaction, led the negotiations, and served as exclusive financial advisor to Kreber Graphics, Inc.
Remember Me is a niche publisher of high-quality digital and full-color school yearbooks to the kindergarten through 8th grade age bracket in schools throughout the United States and portions of Canada. The Company provides project management support throughout the creation process and upon completion of the book, prints, binds, packages and ships the yearbooks to each school.
District Photo is the largest direct-to-consumer photo fulfillment operation in the world. District Photo is headquartered in Beltsville, Maryland.
EdgePoint is a leading investment banking firm focused on providing middle market business owners with merger and acquisition advisory services.