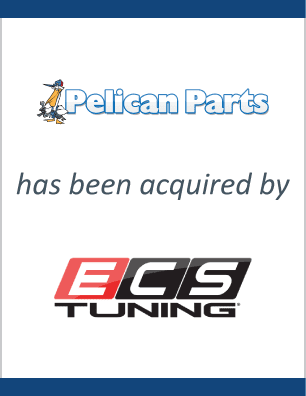 Pelican Parts, LLC has sold to ECS Tunings, LLC
ECS Tunings, LLC has acquired the assets of Pelican Parts, LLC ("Pelican Parts"). EdgePoint Capital ("EdgePoint") initiated the transaction, led the negotiations of the sale, and served as the exclusive sell-side advisor to Pelican Parts. Terms of the transaction were not disclosed.
Pelican Parts, headquartered in Harbor City, California, USA, is a premier e-commerce retailer of aftermarket automotive parts for European vehicles. For more than 20 years, Pelican Parts has provided parts and technical information to car enthusiasts all over the world.
ECS Tunings, LLC, a portfolio company of Bertram Capital, is a diversified e-commerce platform for European automotive parts. Based in Wadsworth, Ohio, the Company also offers products under several brands, including its owned brands: ECS Tuning, Ziza, Alzor, Bremmen, and Schwaben.
Bertram Capital is a private equity firm based in San Mateo, California that specializes in consumer and technology industries. Bertram Capital seeks to supply operational and strategic resources to existing management teams in order to help companies unlock their full potential.
EdgePoint is a leading investment banking firm focused on providing middle market business owners with merger and acquisition advisory services.