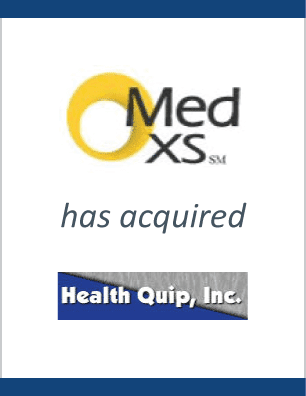 Med XS Solutions has acquired Health Quip, LLC
Med XS Solutions, Inc. has acquired Health Quip, LLC. EdgePoint served as the exclusive buy-side advisor to Med XS. EdgePoint led negotiations with the seller, structured debt and equity, assisted management with business vision and systems, and enabled MedXS to successfully purchase the assets from a public company.
Founded in 1993, Med XS participates in the highly fragmented used medical equipment market providing asset management services to hospitals, auction services to sellers, and brokerage services to buyers.
Health Quip, LLC is a medical parts distributor located in Atlanta, GA. Health Quip is a leader is used medical parts. The company is privately held.
EdgePoint is a leading investment banking firm focused on providing lower and middle market business owners with merger and acquisition advisory services.