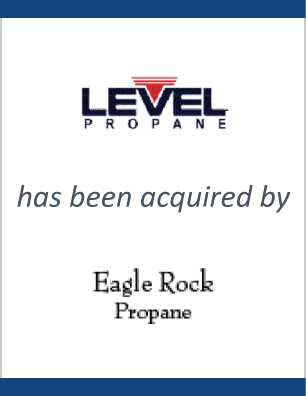 Level Propane has been acquired by Eagle Rock Propane
Eagle Rock Propane has acquired Level Propane Gases, Inc., one of the largest residential propane suppliers in the country operating in 14 states. EdgePoint served as the exclusive buy-side advisor to Eagle Rock Propane. In the transaction Propane Restructuring Partners provided $15 million of debtor in possession financing and interim management to the Level Propane. EdgePoint participated in the bankruptcy auction process, negotiated with equity sources and successfully completed the purchase of the business for Eagle Rock Propane.
Eagle Rock Propane was a private investment company assembled to purchase the assets of Level Propane.
EdgePoint is a leading investment banking firm focused on providing lower and middle market business owners with merger and acquisition advisory services.