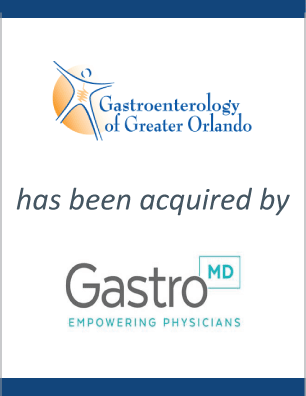 Gastroenterology of Greater Orlando has partnered with an Undisclosed Private Equity Group
Gastroenterology of Greater Orlando ("GOGO") has formed a management services organization ("MSO") and sold a significant minority stake to an undisclosed private equity group. EdgePoint Capital ("EdgePoint") led the negotiations of the sale and served as the exclusive sell-side advisor to GOGO. Terms of the transaction were not disclosed.
Founded in 2006 in Orlando, Florida by Dr. Vishal Gupta, GOGO provides specialized diagnosis and treatment services for a variety of gastrointestinal, liver, and biliary tract diseases. With four facilities in Greater Florida and a team of highly credentialed doctors and nurses, the Company takes pride in providing high quality care to its patients. The MSO will serve as the platform for acquiring other gastroenterology practices. The private equity group also has investments in other specialties and is led by an experienced team with deep healthcare experience as care providers, operators, and investors.
EdgePoint is a leading investment banking firm focused on providing middle market business owners with merger and acquisition advisory services.