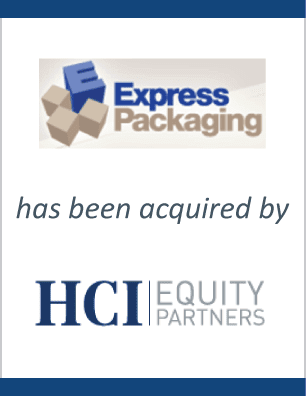 Express Packaging has been recapitalized by HCI Equity Partners
HCI Equity Partners ("HCI"), a private equity firm based in Washington DC, announced a recapitalization of Express Packaging (the "Company"). Headquartered in Newcomerstown, Ohio, Express Packaging is a leading provider of outsourced contract packaging services primarily for food and pet food manufacturers. EdgePoint served as the exclusive financial advisor to Express Packaging.
Founded in 1985, Express Packaging's capabilities include contract packaging, contract manufacturing, fulfillment / warehouse management, and emergency repacking. The Company has a long history of providing flexible primary and secondary packaging solutions to address the short- and long-run needs for a diversified customer base that includes national brands. With SQF Level III-certified facilities in Newcomerstown and Columbus, OH, and West Chicago, IL, Express Packaging is strategically positioned near major food and pet food manufacturing and distribution centers. The Company also has a facility in New Philadelphia, OH where it services a non-food customer.
HCI Equity Partners is a strategically focused private equity firm that targets growth oriented industrial product and service companies in the lower middle market. The firm has offices in Washington, DC, Minneapolis, MN, and Chicago, IL.
EdgePoint is a leading investment banking firm focused on providing middle market business owners with merger and acquisition advisory services.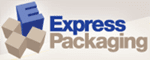 Our client attained its objectives – the family was able to gain significant liquidity, receive a premium over value and gained access to financial and operational resources.
Our clients Say...

Fred Hartzler
Owner and Former President
Express Packaging
EdgePoint exceeded our highest expectations at developing a marketing plan for the sale of our business. They had a response well in excess of the number of offers I anticipated, and at higher values. The team at EdgePoint was very professional and thorough in the way they provided coaching in the process of prospective buyer interviews and due diligence. We would not hesitate to recommend them or use them in another transaction.