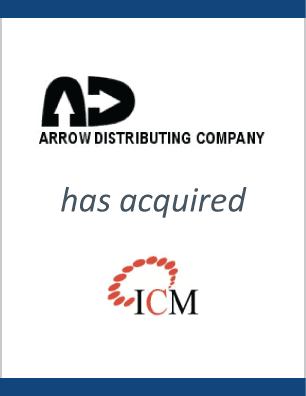 Arrow Distribution Acquires ICM Distributing
Arrow Distribution, Inc. has acquired ICM Distributing, Inc. Terms of the transaction were not disclosed.
EdgePoint Capital initiated the transaction, led the negotiations and served as exclusive financial advisor to Arrow Distribution, Inc. EdgePoint is a leading investment banking firm focused on providing lower and middle market business owners with merger and acquisition advisory services.
Established in 1970, ICM Distributing Company, Inc. has stood the test of time by providing the best customer service in the general merchandising industry. The company is based in Bala Cynwyd, Pennsylvania.
Located in Streetsboro, Ohio, Arrow Distributing Company is a strategic acquirer of distribution companies. Arrow engaged EdgePoint on a buy-side engagement to identify, evaluate, negotiate and close acquisition transactions on their behalf.