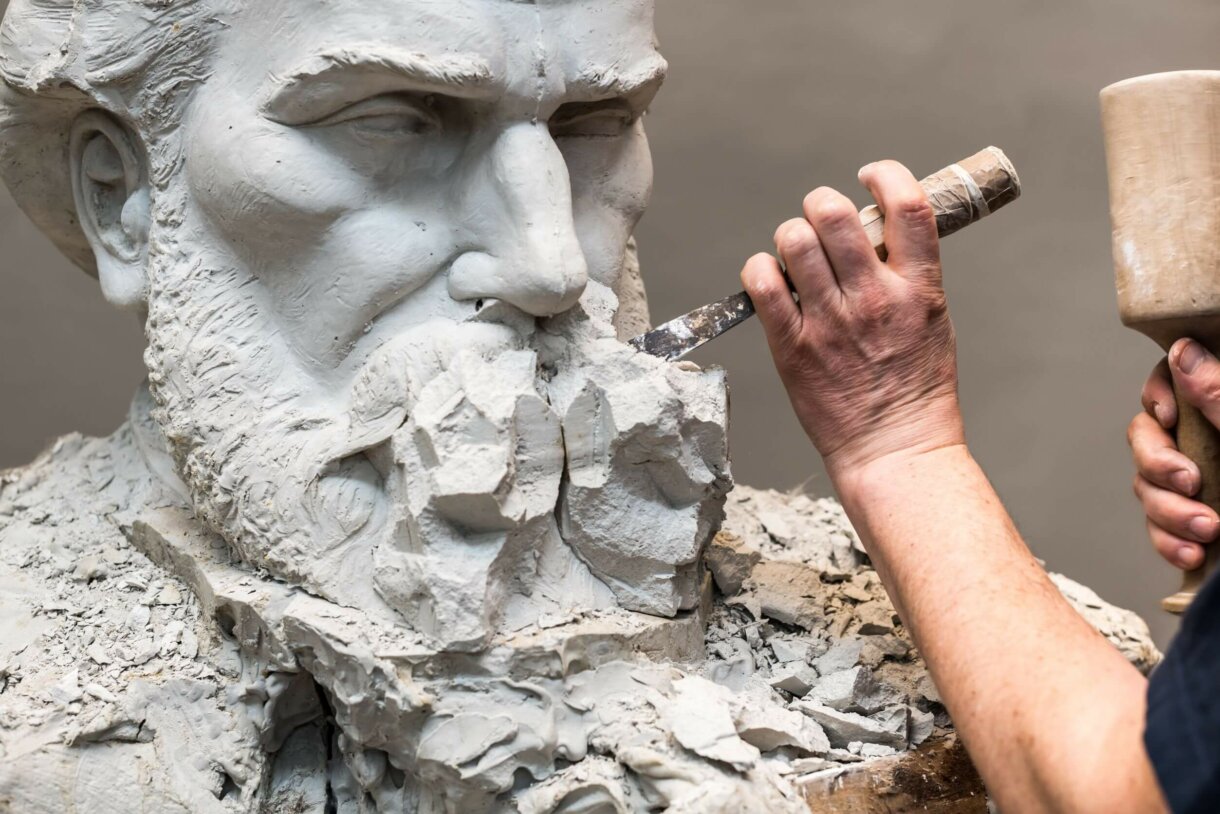 The Owner's Journey – Thinking Ahead – To Build a Premium Value
By Russ Warren, Managing Director
EdgePoint's white paper Why Owners Get Premium Values* sets out the top Attractiveness Attributes professional buyers told us they find to be compelling reasons to pay a premium.  If you are a middle-market business owner who seeks a premium when you sell, that is important to know.  The next question, addressed in this article, is 'where are you now?'.  Understanding these two end points will enable you to define your path to arrive at a compelling premium value.
Our survey found the top five attributes that command premium offers are:
Strong Management Team – capable and eager to grow the business in the future
Differentiated Must-Have Products/Services – IP protected; strong brand with pricing power
Strong Market Position – #1 or #2 brand in niche market expected to grow in future
Resilience in Recessions and Disruptions – strong historical performance; long-term contracts
Scalability of the Business – owner has invested in the people, processes, and systems to grow
On the opposite end of the spectrum, buyers penalize the following attributes in their pricing:
Customer Concentration – risk that revenue from one or a few big customers could be lost
Low or Declining Gross or EBITDA Margins – restrict cash flow to service debt and growth
Cyclical or Declining Industry – decreases M&A demand and pricing; impacts sale timing
Broadly stated, premium attributes increase the buyer's confidence that they can grow the profits and value of the company in the future, while negative attributes signal risk that could disrupt or derail the buyer's growth program needed for a successful investment.
How does the owner move the needle in the premium direction?  It takes thinking ahead.  It takes a plan.  Creating and executing such a plan requires mentally lifting yourself out OF the business and thinking ABOUT the business as a buyer would.  As someone who has founded, managed, and merged a business, I know this can be challenging, so we help clients gain that perspective.
The purpose of this article is to help you learn how buyers would evaluate your business now as an investment opportunity (Point A) and where to focus your strategic energy as owner to leverage your value drivers and earn a premium value when you decide to sell (Point B).
Where Am I? 
A market-based valuation of the business is a good place to start.  'Market-based' means the assumptions underlying the financial analyses realistically reflect how middle-market buyers view a company similar in business model and size.  This reality check can tell an owner what the expected median offer would be if the company were offered for sale in a well-executed auction at the valuation date.
A market-based valuation also sets up the "buyer thesis", a summary of the investment banker's experienced feel for which buyers would find your business most valuable, based in part on strategic fit and synergies. Armed with this knowledge, there are things we advise owners to do to make the company more valuable (sometimes much more valuable) over the course of one to three years.
Benchmarking
Benchmarking industry peers and trends within your company over time is essential to understanding your 'Point A'.  A useful resource is Annual Statement Studies: Financial Ratio Benchmarks from RMA (Risk Management Association).  Using six-digit NAICS codes it enables comparison to other companies similar in business activities and size.
This data can also enable you to track trends in key ratios for your business and break out the elements driving your return on net worth using the DuPont Analysis Model to assess your company's relative profitability, utilization of assets and financial stability compared to peers.
Note however that valuation and financial benchmarking measure the results of the attributes buyers reward, so you may want to study your most worthy competitors, seeing them as a customer would.  Ask yourself, why would someone buy their offering over ours?  What are their negatives and vulnerabilities?   How do they go to market?  How does their on-line and social media presence compare to yours?  Maybe listen to your customers by conducting a blind satisfaction survey.  Consider reverse engineering a competitor's top products to learn how much you could make it for.  Review your pricing policies for available pricing power.
 Implementing the Plan
Once any areas of need are clear and prioritized, you may need to invest time and money – in new employees, management systems, operating equipment, and possibly specialized consultants.  Engaging and communicating with your management team and aligning their reward system with your objectives are essential.  An Advisory Board with skill sets fitting your targeted improvement areas could also be helpful.
It can be challenging to keep this activity your highest personal priority and not get sucked back into other activities to the detriment of your premium value quest.
For an owner who wants to take his or her business to the next level by having everyone focused on specific activities and goals, a 'management system' may be helpful.  One such system, which is also useful for smaller businesses, is the broadly applicable Entrepreneurial Operating System® (EOS) created by Gino Wickman and explained in his book, TRACTION.
Because these transformational activities may take more than a year to implement, you may want to know how much value they are generating as reflected in the financial statements.   Accordingly, you could have your company valuation updated annually.
Take Away
Not all premium attributes are available to all businesses, nor are all negative attributes completely avoidable.  But as they say, "it doesn't have to be perfect to be wonderful."  Thinking ahead and taking informed, meaningful actions to earn a premium value when you transition your business is very likely to be handsomely rewarded.
If you would like a confidential, no cost or obligation conversation with EdgePoint about premium strategies for your business, contact Tom Zucker, President at (216) 342-5858 (Direct)
*To request a copy of   EdgePoint's white paper, THE SELLER EXPERIENCE- WHY OWNERS GET PREMIUM VALUES visit:  https://edgepoint.com/our-insight/why-owner-get-premium-values/
© Copyright EdgePoint 2022. Russ Warren, Managing Director, EdgePoint can be reached at 216-342-5859 or at rwarren@edgepoint.com