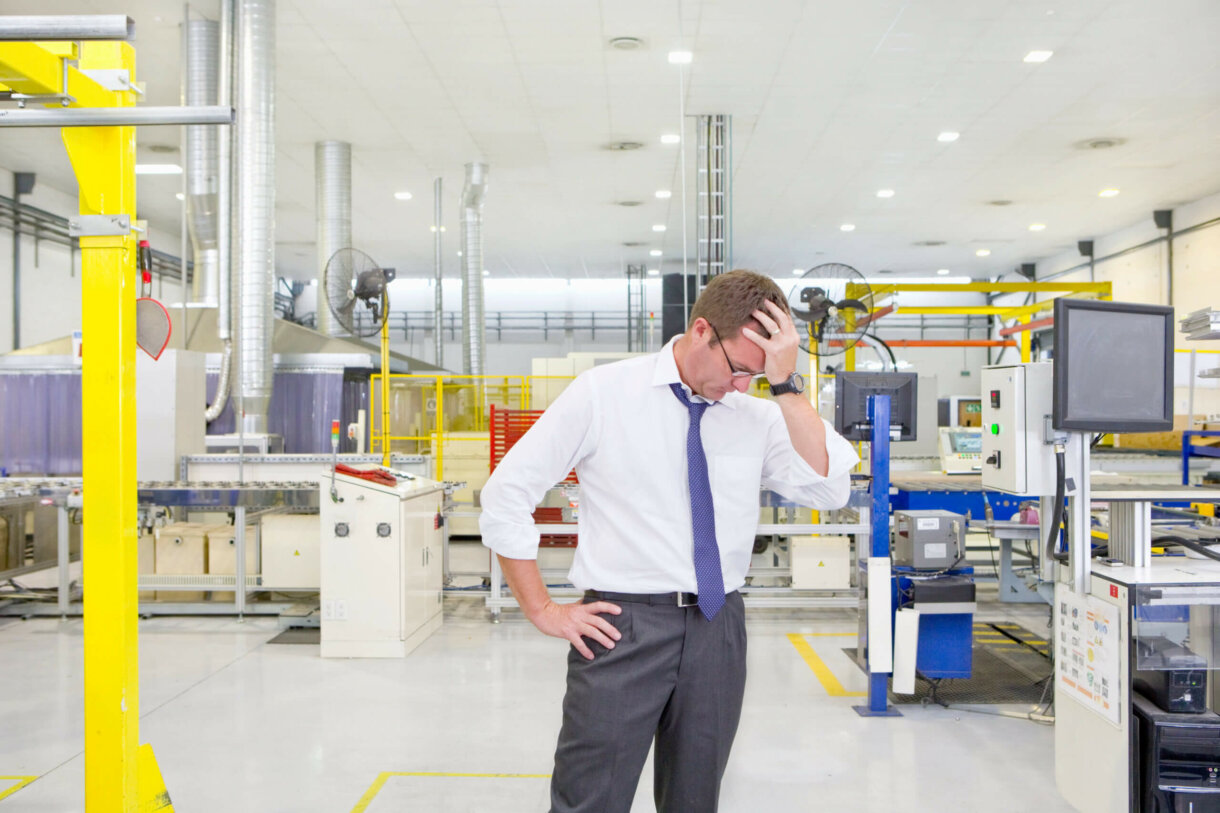 Signs of a Seller
By Tom Zucker, President
Building a business is one of the most gratifying and challenging journeys for a business owner. The satisfactions of this journey are many including the ability to create opportunities for others, to satisfy customer's needs, and to build wealth for your family. Certainly, an aspiration of many and accomplishment of a few.
The ability to introspectively recognize the signs that you should sell your business requires great awareness. If the decision was simply based on your physical age, then this process would be rather simple. However, the decision involves many other factors including family desires, clarity on the journey ahead, retirement planning, and many other more subtle issues.
After decades of advising closely held family businesses, we have identified three broad themes signifying that an owner may be ready to transfer control of their business.
"Fear becomes Larger than Greed"
The ability to push, grow, and advance one's business requires energy, investment, and risk. As owners mature, they often become more complacent and less willing to push for growth. The owner's satiation with accomplishment or wealth accumulation may underlie this changing mindset.
Signs:
• Important capital investments to support growth initiatives are postponed
• Critical personnel additions are not made which hinders accomplishing new objectives
• Owner begins to focus on external events ("Black Swan", politics, etc.) more than customer opportunities
"Burden of Leadership becomes Heavier"
Managing a company is a full-time activity that requires great skill and patience. This is not an activity for the faint of heart nor the uncommitted owner. Often as leaders mature, their patience with the minutia of executing a business becomes cumbersome and exhausting.
 Signs:
• Owner is having more outbursts or visible signs of displeasure towards leadership team
• The disposition of the owner becomes more annoyed, impatient, and frustrated.
• Owner is increasing his time away from the office and taking vacations to compensate for the mounting frustrations from the business.
"Burning External Desires"
Investing decades into building a business and being focused on a specific industry can become mundane or even boring. To create a diversion from this feeling, many owners seek outlets outside of the business such as charities or non-profit endeavors to give back to their community. Some owners find a second passion through these alternative business activities which can hinder further growing their business.
Signs:
• Entrepreneurial interests of family members become exciting and rekindles some of the lost energy for their original business
• Leadership opportunities in their church or community become more important to them
• Owner begins to realize that time is more valuable than money, and decides to redirect their time towards activities they find more important
These three themes are important signs of an owner becoming ready to sell their business. The common thread between these three concepts is that an owner is more distracted, less focused on growth, and not taking the required risks to advance the business. A famous business consultant once said, "you're either growing or dying". Unfortunately, the value of a business favors the vibrant and growing company rather than one in decline and with less focused leadership.
Be aware of the Signs of a Seller. If any of these signs remind you or yourself, begin a dialog with your advisors to begin to chart your course for your next journey. The transfer of leadership or even ownership is one the most challenging responsibilities that an owner must successfully achieve.
© Copyrighted by Tom Zucker, President of EdgePoint Capital, merger & acquisition advisors. Tom can be reached at 216-831-2430 or on the web at www.edgepoint.com.