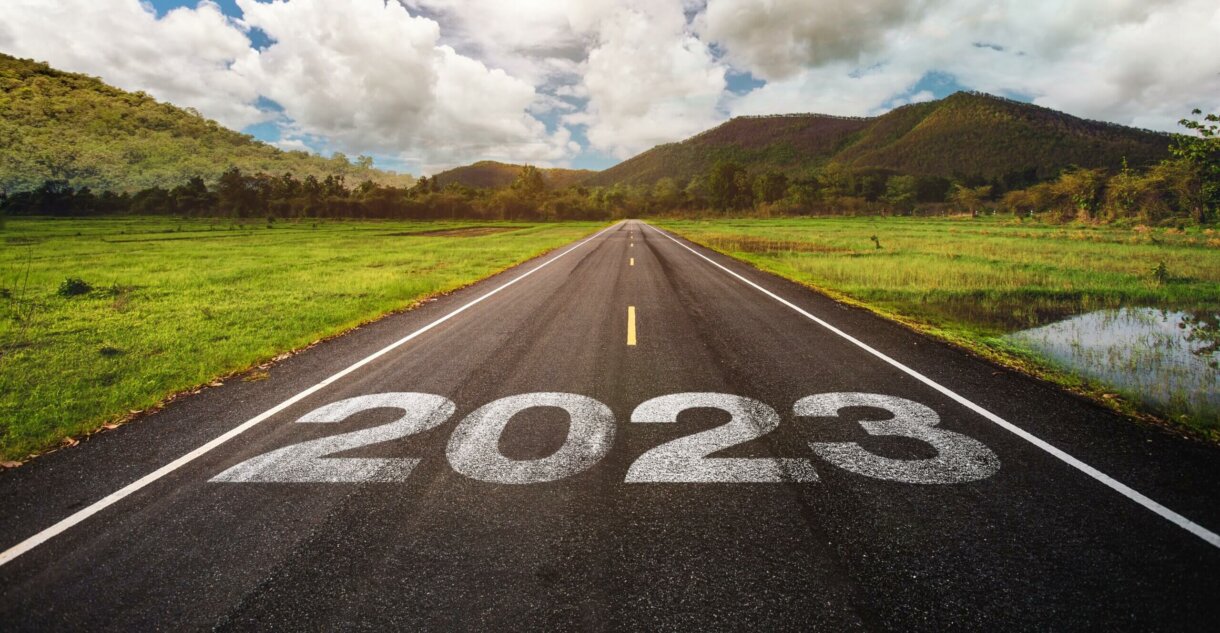 M&A: The Road Ahead 2023
By Tom Zucker, President
The M&A markets continue to be robust and vibrant. The impact of COVID-19, supply chain disruptions, skilled labor challenges, and other such events over the past 24 months has not deterred the vibrancy of the deal market. Despite these challenges, the past 18 months have been the most prolific deal market in modern history. Truly an amazing testimony to the power of the free-market system and capitalism.
As always, looking forward is always cloudier than looking back.  Optimists will proclaim sunshine and pessimists will claim doomsday is arriving. But it's more complex than that.
During a recent lunch with a bank President, he described his customers' financial performance as a 'tale of two cities'. He said that most of his customers are thriving and performing well above covenant levels. He contended that the business fundamentals underlying their businesses are strong and stable for the near future. The optimist in me was overjoyed.
However, he also said that several business sectors are seeing enormous headwinds and turmoil ahead. At first, I thought this was just the familiar pre-recessionary cycle that impacts some sectors and businesses earlier than others. Upon further dialog and reflection however, we concluded that this recessionary period might be different. We identified several factors that are worthy of consideration when planning your company's path forward:
Ample Capital: Banks and private equity firms are well capitalized. This will enable banks to maintain leverage rates, and financial buyers to keep valuations strong for good companies.
Rising Interest Rates: The swords that tame inflation are higher interest rates and controlled spending. The Fed has begun raising interest rates, but don't count on controlled spending before the midterm elections. The early 80's recessionary playbook needs to be dusted off quickly.
Policy - More Political: Governmental decisions are being based on political views rather than on sound judgement. Pay attention to the impact of this pendulum.
Inflation's Impact: The strong survive and thrive during periods of higher inflation, and the weak die. Are you the strong? Will your multiple pricing increases be accepted? Will your margins expand, hold or contract over the next 12-24 months? These are questions that you and your leadership team must confront with honesty and objectivity in order to take preemptive action.
The M&A road ahead will offer opportunity. The ability to identify quality businesses and assets to bolster a growing business and add capabilities to your company's offerings will be plentiful. The well-capitalized banks and financial sponsors will be ready to embrace your well-planned growth journey. The vast amounts of money supporting the financial buyers (i. e.  private equity) is unprecedented and will continue to be a driving factor supporting a growing volume of M&A transactions over the next decade.
We expect the investment periods of these funds to have a significant impact on which sectors will be attractive during the upcoming years. During a recent ACG event, it was widely accepted that some sectors (e. g.  building products) will be challenged to get premium valuations during the next few years. We believe that M&A transactions in these sectors will continue to occur, but valuations will be tempered for the risk perceived by lenders and buyers.
The vibrancy of the American economy and the free-market system will continue to produce economic opportunity for many business owners. But success is not guaranteed…  Travel wisely.
© Copyrighted by Tom Zucker, President of EdgePoint Capital, merger & acquisition advisors. Tom can be reached at 216-342-5858 or on the web at www.edgepoint.com