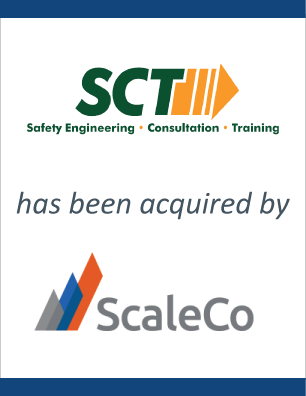 Safety Controls Technology has been acquired by ScaleCo Management, LLC
Scaleco Management, LLC has acquired Safety Controls Technology ("SCT"). EdgePoint served as the exclusive financial advisor to SCT. Terms of the transaction were not disclosed.
Headquartered in Middleburg Heights, OH, SCT is an industry leader focused on providing comprehensive workplace safety and occupational health solutions to both public and private sectors. SCT's existing leadership will continue to drive the growth of the company.
The partnership with SCT  aligns with ScaleCo's thesis of investing in technology-enabled and scalable business service companies drivable from Cleveland, Ohio.
EdgePoint is a leading investment banking firm focused on providing middle market business owners with merger and acquisition advisory services.